Are you looking for efficient ways to expand payments infrastructure across Africa? In this article, we explore the challenges faced by financial technology startups in their effort to expand payments infrastructure across Sub-Saharan Africa.
We also look at PawaPay, a leading Nigerian fintech startup that recently raised $9 million to increase its operations.
Introduction to PawaPay and its mission
PawaPay is a financial services company that aims to transform how payments are made across Africa. Starting in Kenya, PawaPay has been working to facilitate secure digital payment systems across Sub-Saharan Africa. By leveraging the existing mobile money infrastructure of the region, PawaPay seeks to accelerate the expansion of digital payments.
With their most recent round of funding, the goal is to expand their payment capabilities further and create a seamless and secure system for African businesses and consumers alike. PawaPay operates on an API-enabled platform that allows users to transact securely between multiple banking networks, mobile money operators, and merchants in a unified ecosystem.
The company has created a beneficial economic impact by providing secure and affordable financial infrastructure supporting collective growth in both marketplaces and economies. Their mission is twofold: Create reliable networks where no one is excluded from safe payment methods while driving economic growth through simplified transactions.
The strong capital injection of $9 million will help fuel its plans for continued expansion within the Sub-Saharan region and its ongoing commitment to high product development standards which will strive for optimal customer experience.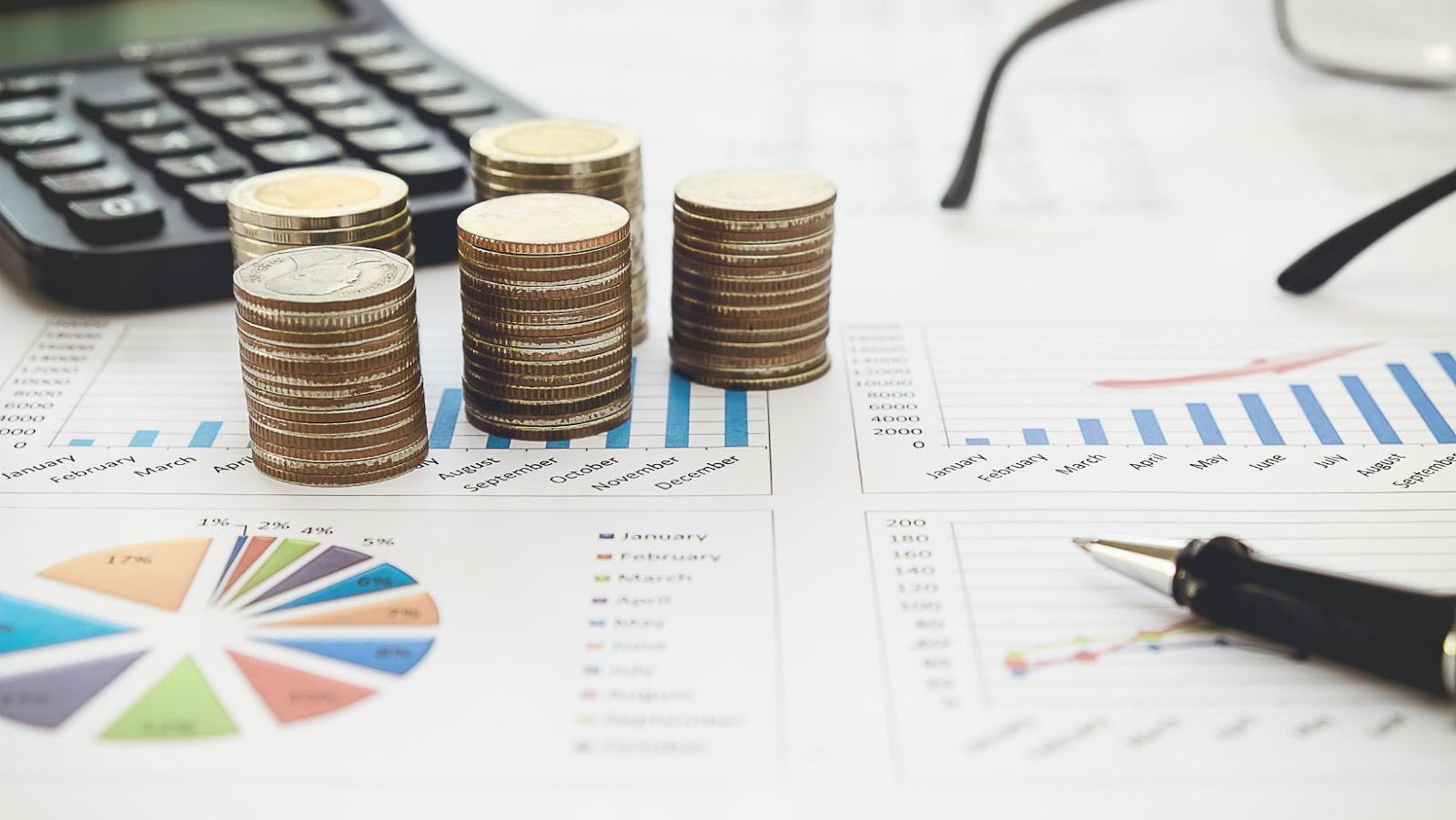 PawaPay Raises $9M To Expand Payments Infrastructure Across Sub-Saharan Africa
Making payments quickly and securely is a key prerequisite for economic growth, yet access to such services remains significantly limited in Sub-Saharan Africa. Payment systems are highly fragmented, with competing domestic payment rails and large infrastructure gaps. This fragmentation reduces the efficiency of money remittances and payments, impeding the development of an efficient payments ecosystem.
Additionally, many parts of Africa lack the basic infrastructure for financial systems: there is insufficient regulation; minimal credit histories; lack of transparent reporting protocols; inadequate capital flows from foreign companies; limited payment card acceptance levels; restricted capital availability for banks; insufficient digital technology supply chains (e.g., e-commerce platform providers); scarcity of fintech/payment related startups/APIs showing strong traction; and restricted access to mobile networks or other communications technologies and services . This has resulted in a fragmented payments landscape with inadequate infrastructure for servicing customers electronically and efficiently.
The digital payment industry needs to rise to the challenge by boosting investment into secure electronic payment solutions that meet user's requirements while taking into account the fact that these markets have different dynamics than in developed economies. Answers must be adapted to local specifics such as language, currency, regulations etc., but also enable high levels of security due to unreliable internet or power connection. Further investments are needed from governments to create an enabling environment that will facilitate the spread and usage of digital payments across Africa, closing existing infrastructure gaps and ensuring access to cost-effective integrated financial services networks for all users throughout regions within Sub-Saharan Africa. Making cross-border payments more affordable will also require partnerships between local banks as well as greater collaboration between public sector institutions (such as regulators) and private sector companies/entrepreneurs to create meaningful impact on Africans' lives.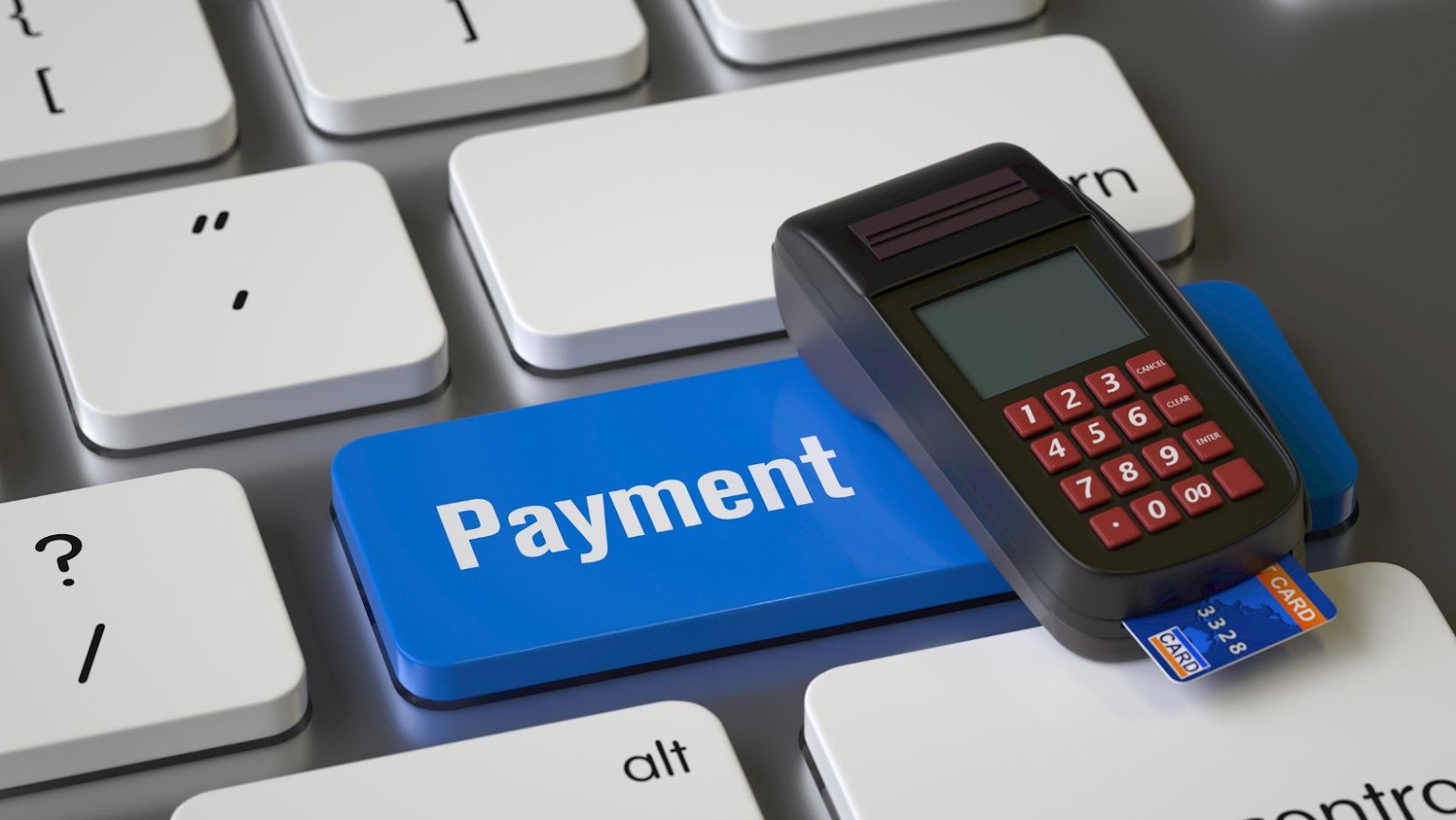 Overview of Existing Payment Infrastructure
Sub-Saharan Africa is a massive and largely untapped financial market, with only around 20 percent of the population accessing formal financial services. Despite the growth of mobile payments, cash and informal methods still dominate. Financial inclusion remains severely limited in Sub-Saharan Africa due to inadequate payment infrastructure, lack of trust in authorities, the long-term effects of underdeveloped economies, and consumer behavior transitioning away from cash.
The existing payment infrastructure in many African countries was designed for old payment technologies at a time when there were fewer citizens and very little international connectivity. Weak consumer authentication processes also hinder it due to an inability to verify identity or creditworthiness before transacting. The regulatory landscape is often bulky and bureaucratic with low consumer protection measures such as Know Your Customer (KYC) provisions in place. Additionally, high transaction fees charged by banks discourage customers from regularly using financial services such as bank accounts or credit cards.
Transitioning away from these outdated processes could bring greater accuracy and certainty to transactions which may improve customer experience and convenience while making payments more secure which would result in broader participation and confidence in digital banking infrastructure across Africa's markets. Properly scaling up existing payments infrastructure has been touted as a major challenge for new entrants such as PawaPay that seek to make innovative changes to meet the fill needs of users on the continent. Expansion plans include navigating through regulations, helping countries digitize their digital regulations pushing governments across African nations leading the way for innovation without compromising security standards or regulation enforcement.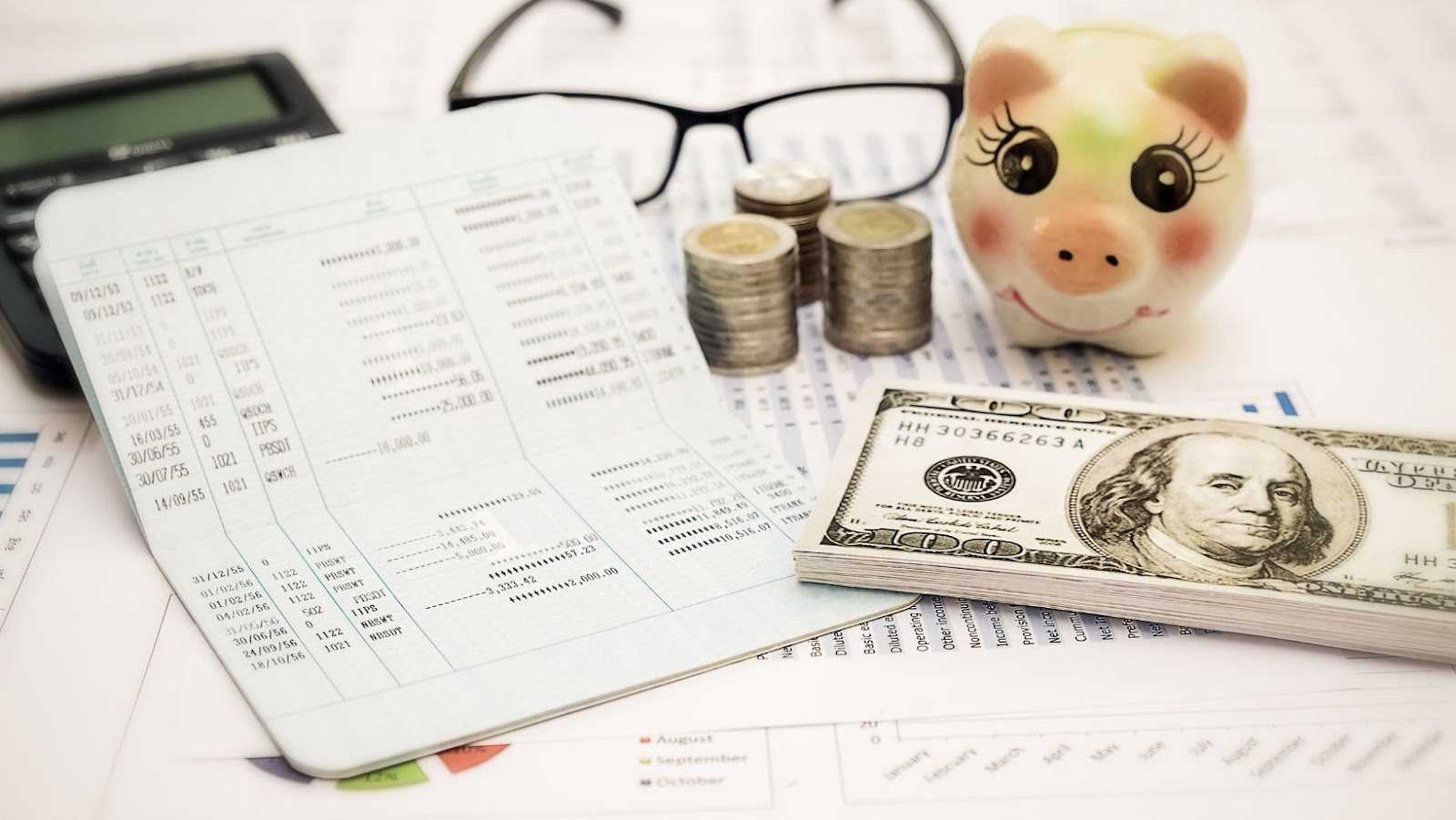 Benefits of PawaPay's Solution
The core idea behind PawaPay's solution is to make it easier and more secure for businesses and individuals in Africa to access payments infrastructure. This will allow them to make payments conveniently, cheaply and across less geographical borders. The benefits of this access include:
i. Reduced costs of accepting payments: With its decentralised network, PawaPay will be able to eliminate several fees associated with cross-border payments such as foreign exchange fees and transaction charges.
ii. Minimised fraud risk: Decentralized ledgers used for implementing PawaPay's technology will help to cut down on fraud related costs by verifying each transaction in real-time. Additionally, it provides secure multi-party authentication which increase the security of transactions by multiple layers of certification from different actors on the system
iii. Faster payment execution: Compared to traditional interbank networks like SWIFT, transactions using PawaPay's blockchain based solutions are significantly faster resulting up to 80% reduction in processing time
iv. Increase visibility:Thanks to its distributed ledger system, customers can have more visibility over their transactions which can help provide better insights into their distribution channels
v. Enhanced financial inclusion: The improved infrastructure provided by PawaPay's solutions can help expand financial inclusion especially in remote rural regions where banking services are relatively scarce.
PawaPay's $9M funding and its impact
PawaPay, a fintech firm based in Nigeria, recently secured $9 million in a Series A round to expand access to payments infrastructure and financial services across Africa. The funding round was lead by Future Africa, a venture fund dedicated to investing in African entrepreneurs and transforming economies. This new funding puts PawaPay's total investment at over $13 million since its inception.
The funds will be used for the implementation of key initiatives aimed at providing innovative financial services to unbanked communities throughout sub-Saharan Africa and beyond. PawaPay believes that expanding payment infrastructure across the continent is a critical component of achieving economic growth in emerging markets.
The success of this funding round could mean greater access to banking and secure digital payments even in rural areas that have traditionally been underserved by traditional banks. It could also open up the potential for more businesses – particularly those operating within ecommerce ecosystems – to leverage technologies such as bill aggregation systems and payment hardware devices.
These initiatives will no doubt provide many opportunities for people who never had access before but are underserved by existing financial institutions due to lack of education or understanding about financial industry protocols. It will also create new financial opportunities including incentivized savings accounts and micro financing options lacking previously throughout much of Sub-Saharan Africa.
The availability of secure payment networks has been stifled due largely to an absence of foreign investment in African startups since the 2008 crash, yet this new wave of funds marks an entirely new conception where entrepreneurs like PawaPay can bring innovative ideas into effect without having restrains on the rise of technological innovation and data protection mechanisms on the continent.
It remains to be seen whether this influx of funding will foster financial inclusion throughout sub-Saharan Africa, but with these funds at their disposal it's sure that PawaPay is well positioned to make great strides forward towards effectively expanding payment infrastructure across Africa so everyone is able to benefit from safe, reliable digital payments done via their own devices or other methods such as PoS or kiosks systems enabling merchants access convenient transactions immediately from their customers anywhere anytime safely from POS transactions either via actual terminals or mobile channels increasingly becoming increasingly sophisticated.
How PawaPay will be Used to Expand Payments Infrastructure
PawaPay is an innovative platform that provides safe and secure access to digital banking and payments across Sub-Saharan Africa. It was created to support the growth of the region's emerging digital economy, offering a more efficient way to move money within countries and across borders. With its recent $9 million in funding, PawaPay aims to expand its payments infrastructure across the continent and create greater access to financial services for businesses, consumers and governments.
The infrastructure consists of four parts that enable a seamless payment experience: payment APIs, Intelligent Payments Network (IPN), user interfaces (web and mobile) and analytics engines. The APIs provide easy integration with existing bank systems, allowing customers to send money between accounts quickly. The IPN allows for automated flows between accounts in different countries or organizations, significantly reducing transaction costs. The user interface makes it simple for users to interact with the platform on their computer or through mobile apps. And lastly, PawaPay has integrated evidence-based analytics on its platform so customers can monitor their transactions and ensure that funds are received as expected.
In order for this infrastructure to reach Sub-Saharan Africa, PawaPay plans on partnering with multiple banks throughout the region who are interested in providing their customers with access to digital financial services without sacrificing security or trustworthiness. This will allow them to expand payment infrastructure quickly throughout the region while alleviating the cost pressures associated with traditional banking solutions, such as limited merchant coverage or cross-border fees. For business customers specifically, they'll also be able to accept payments from customers around the world easier than ever before – further expanding new opportunities for economic growth across Sub-Saharan Africa.
Impact of Expanded Payments Infrastructure on African Economies
Access to better payment infrastructure has the potential to unlock significant economic value in African countries. It provides citizens with a secure and convenient way to make transactions both domestically and internationally, as well as allowing them to capitalize on new opportunities for financial products such as credit, insurance, and investments. Expansion of payments infrastructure can also help reduce the cost of doing business for businesses by decreasing transaction costs. This creates a more competitive business environment, which in turn leads to more innovation and further economic growth.
It is estimated that expanding access to financial services could add up to $3.7 trillion dollars in incremental GDP across sub-Saharan Africa by 2020. The wide adoption of mobile-based solutions is one of the major drivers behind this potential growth. As mobile penetration continues to increase across the continent, smart payment solutions such as PawaPay's are providing citizens with an easy way to transact securely. Furthermore, African merchants are beginning to accept digital payments for the first time ever due to these types of solutions being made available on a large scale – setting the stage for a new era of e-commerce across Africa.
In addition, an expanded payments infrastructure will open new markets for global enterprises looking for ways into African markets without having invested heavily in proprietary technological development or financial institution partnerships from scratch. This increases global investment into African countries while also providing local businesses with access they did not previously have – growing their consumer base along with increased revenue opportunities beyond their domestic borders. Ultimately this creates a win-win situation that will improve economies on both macro and micro levels within African countries.
Conclusion and Outlook
The payments infrastructure across most of sub-Saharan Africa is inadequate, with only 2 percent of adults having access to a basic bank account and 20 percent to financial services such as mobile money. Expansion of payments infrastructure has been identified by many industry players as a key challenge in expanding economic development across the continent. The PawaPay project shows that there is significant potential for growth with the right investments and partnerships.
The success of PawaPay's pilot markets shows that there is demand for efficient and secure payment options in African markets, as highlighted by the 9 million dollar investments they received from major investors. Additionally, the partnership between Cooperators Funds, Comviva, and WorldRemit strengthens both parties' pipelines with financial inclusion solutions for Africa.
Going forward, similar projects will need to be heavily supported by governments if they are to reach their full potential; this deep level of collaboration between public and private partners will not only accelerate the expansion of infrastructure but also drive increased economic activity. This will include creating incentives for regional banks to adopt and support new payments technologies, such as tap-and-go cards or chip/pin cards. Additionally, public/private initiatives should facilitate technological adoption within small businesses and community organizations — including point-of-sale solutions and merchant acquiring networks — which will provide communities with greater access to banking services and allow them to better interact with international payment systems such as Mastercard Digital Enablement Services (MDES).
Although significant challenges lie ahead in making this vision a reality across Africa, projects like PawaPay are essential steps forward in providing payers with an efficient way to move their money securely throughout sub-Saharan Africa; driving greater financial inclusion for all disadvantaged populations.
tags = PawaPay, Raises $9M, Payments Infrastructure, Sub-Saharan Africa, MSA and U.K.-based investment fund 88mph, pawapay msa capitalkeneokafortechcrunch, Africa-focused payments firm, Nikolai Barnwell