Orrick, Herrington & Sutcliffe LLP acted as legal adviser to Camunda, a leader in software for automating business processes, on its €82 million Series B investment round, led by Insight Partners. The round also saw participation from existing investors Next47 and Highland Europe. This new funding round will drive the growth of Camunda's business process automation platform.
Let's look at what Orrick's role was in this investment round.
Overview of Camunda
Camunda is an open source software company that offers a cloud-native technology platform and business process automation tools. The Camunda platform helps organizations significantly reduce operational costs and improve customer service by automating mundane tasks, such as data entry or document processing, that take up time better spent elsewhere. Founded in 2008, Camunda raised €82 million in a Series B investment round led by TCV and Insight Partners in January 2020 to help finance continued growth.
As the company's lead legal advisor for the transaction, Orrick shepherded Camunda through the investigation-heavy process and helped them complete one of the largest venture financings of 2020. The successful completion of this round was important not just for Camunda but also to prove Orrick's status as an important partner in European venture financings and its capabilities within the German venture capital market. In addition, by leveraging its relationships with key stakeholders and continually working toward timely closing milestones, Orrick worked alongside Camunda's founding team and investors to complete the deal.
Overview of Orrick
Orrick is a leading global corporate law firm offering clients integrated services in sophisticated transactional, litigation and regulatory matters. In addition, Orrick offers experience in mergers and acquisitions, capital markets transactions, joint ventures, governance and compliance. With an office network that spans North America, Europe, Asia Pacific and the Middle East, Orrick can offer comprehensive advice to clients worldwide on domestic and cross-border matters.
Orrick recently advised Camunda on its €82m Series B investment round. This investment round saw Camunda become Germany's third largest venture-backed tech startup. Insight Venture Partners led the fundraising with participation from existing investors Accel Partners and Henderson Global Investors. The funds raised are used to accelerate Camunda's continued global expansion and product innovation.
This transaction highlights the effectiveness of the relationship between Orrick's German Corporate Practice Group – headed by partners Dr Stephan Breitenberger, Dr Kai Sames and Tobias Marxenstein – and Camunda regarding investments of this size. Its advisers had already been providing legal advice to Camunda since 2012 – even before its founding – thereby supporting one of Germany leading 'scaleup success stories' through all stages of its growth story including this recent fundraising round.
Orrick Advises Camunda on €82m Series B Investment Round
Orrick, a global law firm, recently advised Camunda, a software company that provides process automation solutions, as the sole legal advisor on Camunda's €82m Series B investment round.
This investment round, which Insight Partners led, included prominent technology investors and was one of the largest Series B investments to date in Europe. Orrick's role in this investment round was instrumental in helping Camunda achieve its goals.
Legal advisory services provided by Orrick
Orrick, Herrington & Sutcliffe LLP acted as legal advisor to Camunda concerning its recent €82 million Series B investment round. The investment round was led by Insight Partners, a U.S.-based global venture capital and private equity firm, with participation from existing investors: Earlybird, GV (formerly Google Ventures), HPE Growth Capital, and Samsara Capital.
To facilitate the investment round Orrick provided a suite of legal services about venture capital investments such as advising Camunda on corporate governance and providing support on the structuring of finance terms and venture capital documents typically used in venture capital rounds like term sheets, shareholders agreement, investor rights agreements and other contractual commitments among other matters. In addition, further legal services were rendered in reviewing disclosure documents such as disclosure letter/certificate (DL) or investor claims letter providing different exclusivity undertaking for investors under the regulatory framework of backstop arrangements on deal financing provisions before completion.
Orrick's team was led from Berlin by Partner Adrienne Lüders who is co-head of Orrick's German Corporate & M&A practice group along with Managing Associate Lydia Tuebkes providing day-to-day support. Additional advice came from partner Bradley Smith (San Francisco), Global Co-Chair of Orrick's Technology Companies Group, and Max Pfannschmidt (Berlin), a Senior Associate in Orrick's Corporate & M&A practice group.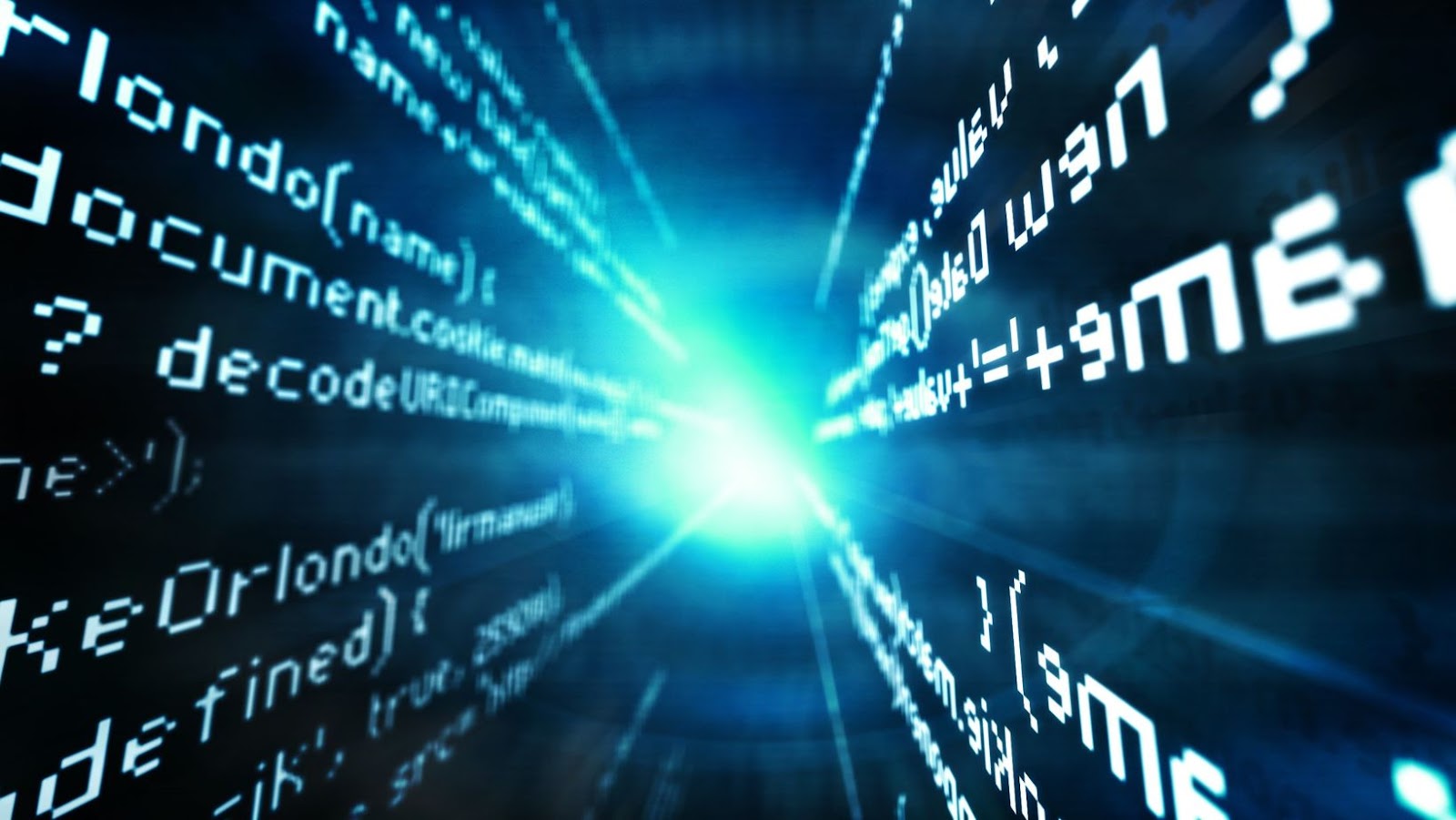 Orrick's role in the negotiations
Orrick, Herrington & Sutcliffe ("Orrick") served as legal advisor to Camunda, the leader in workflow automation software, on its €82 million Series B investment round.
Led by venture firm Insight Partners, Germany-based Camunda's latest funding round included participation from older investors Étienne de Laminne and KKR also participated. The transaction closed in February 2021 and will allow Camunda to expand further into process automation solution markets globally and expand its vision to add cloud-native capabilities that complement its current solutions.
Orrick advised Camunda on all elements of the investment round agreement. Orrick's Berlin-based team was spearheaded by partner Matthias Lemmens, including Aaron Sonntag from Orrick's Frankfurt office and senior associate Patrick Woiczyk from Orrick's Berlin office. In addition, the team worked closely with Camunda co-founders Jakob Freund and Sebastian Menski to facilitate the negotiations for existing and new investors for this highly successful series B Round.
Orrick's role in the closing process
Orrick, Herrington & Sutcliffe LLP served as legal adviser to Camunda, a leading software provider for process automation, in closing its €82 million Series B investment led by Insight Partners.
The Orrick team was led by global technology companies co-chair and corporate partner Shawn Hauser in San Francisco and Munich corporate partner Martin Friesendahl. They advised on all the transaction's legal aspects, including contract negotiations, regulatory and disclosure matters. The team also included attorneys from Orrick's other global offices in Beijing, London, and Washington D.C.
The Series B financing presents an important strategic growth moment for Camunda, which has seen its client base grow to over 200 organizations worldwide since its launch in 2013. The additional funds will enable Camunda to expand and accelerate product innovation and global customer reach. With the transaction now successfully closed, Orrick remains fully committed to çontinue advising Camunda on future transactions that leverage their innovative process-automation platform technology within the rapidly evolving market for digital transformation solutions.
Significance of Orrick's Role
Recent reports have revealed that global law firm, Orrick, was an important part of Camunda's €82m Series B investment round.
Orrick's role in the investment round was crucial to the success of Camunda's fundraising. In this article, we discuss the significance of Orrick's role in the Camunda's investment round and its implications on the success of the round.
Orrick's assistance in the successful completion of the round
Orrick advised Camunda, a German-based software company, on completing a €82 million series B investment round. Led by Insight Venture Partners and with the participation of Atomico and existing investor Johnsson & Son and existing investor KKR, the financing included over 200 investors, including La Maison, US venture firm Insight Ventures and new investor KKR.
The success of the financing transaction had strong support from the Orrick team across multiple offices in Europe. Orrick provided expertise in complex legal counsel on key elements such as capital raising provisions for venture debt financing instruments, incentive plans for founders and employees, and management compensation arrangements. This assistance in helping to ensure a successful completion of the round was critically important in enabling Camunda to use the additional capital to expand into new markets and allowing it to make appointments to strengthen their leadership team through instrumentation changes.
The Orrick team also provided strategic guidance on business development matters such as mergers & acquisitions (M&A) and corporate governance structures that factor into early stage investments. This exercise allowed Camunda's leadership team to quickly analyze key elements so they could confidently direct financial projections while minimizing risks associated with investing significant sums of money into new target projects or companies.
Furthermore, Orrick was able to leverage its subsisting relationship with leading industry players to mobilize key advisors who have previously worked on similar deals involving technology investments over different parts of Europe which provided both investors as well as Camunda valuable insight into areas that require special attention given their respective purposes under different jurisdictions during this transaction process.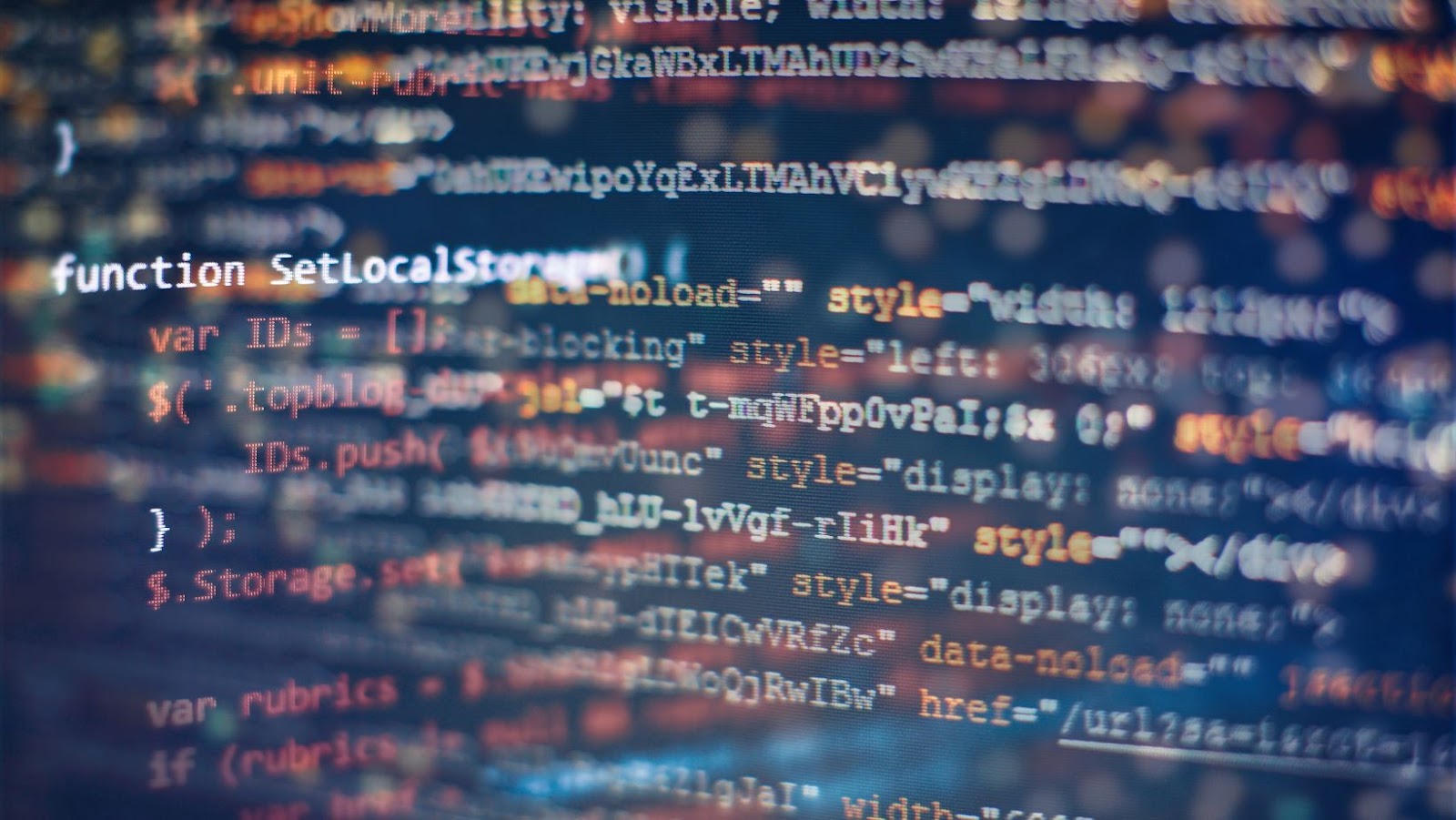 Orrick's expertise in the tech industry
Orrick played a significant role in advising Camunda on its recent €82m Series B investment round. As a leading global law firm with deep roots in the tech sector, Orrick has a long history of representing cutting-edge companies, investors and advisors across the technology, media and telecoms industry.
In this transaction, Orrick's team was led by Munich partner Mark Zimmermann who leveraged his experience to secure the investment fund for Camunda. Also part of the global team was US partner Sam van Ogtrop and associate Valentin Sellin who ensured that all aspects of the complex financing agreement was properly structured and capitalized into a win-win outcome for all parties involved.
Moreover, Orrick has substantial resources focused on helping founders realize their maximum potential through legal guidance that doubles as strategic advice. This expertise allowed Camunda's leadership to quickly analyze different financing scenarios while protecting their interests during this important funding transaction.
The Orrick team's insights in corporate finance, understanding of start-up culture, experience with international investors and multijurisdictional M&A transactions proved invaluable in getting this investment round off the ground. Having advised Camunda to successfully conclude their series B investment round of €82m demonstrates Orrick's ongoing commitment to driving innovation within today's dynamic tech marketplace.
Orrick's ability to provide tailored legal advice
Orrick, a global law firm, played an invaluable role in the recent €82m Series B Investment Round of Camunda, one of the leading software companies in automation. As part of their investment round, Camunda was advised on legal and strategic matters by Orrick's Technology Companies Group.
The Technology Companies Group at Orrick provides customized and tailored advice on sophisticated legal and business issues related to technology companies. This group has the expertise required for highly complex transactions such as the recent huge Series B financing that Camunda underwent. In addition to providing legal advice, this group also offers strategic counsel to help startups overcome unique legal challenges that arise occasionally.
Furthermore, the understanding and experience of the Orrick team enabled them to anticipate potential issues related to negotiating contracts with venture capitalists and angel investors as part of the transaction process. This provided complete assurance that all relevant parties were legally protected and enabled optimal terms to be agreed upon by all parties involved in what was eventually a highly successful investment round raised by Camunda.
Conclusion
Orrick was critical in Camunda's €82m Series B investment round. By providing legal counsel to Camunda, Orrick enabled Camunda to reach the investment agreement and complete the transaction.
Through this transaction, Camunda was able to expand its reach and gain more capital for future growth. Moreover, Orrick's help in the legal transaction showed the importance of legal advice when making major investments.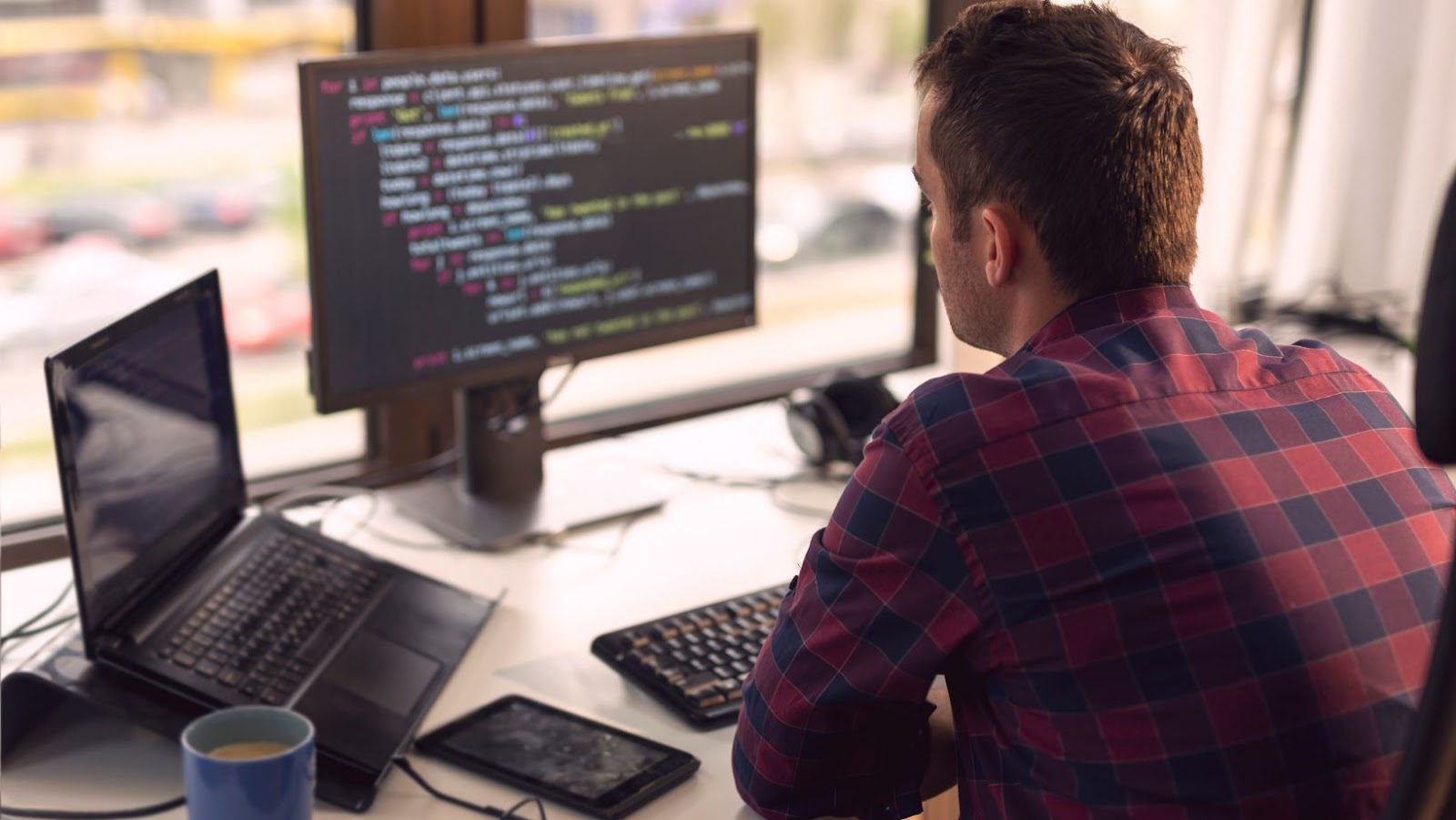 Summary of Orrick's role in Camunda's investment round
Orrick, Herrington & Sutcliffe LLP advised Camunda GmbH on successfully closing its €82 million Series B investment round. Insight Partners led the round with participation from existing investors Deutsche Telekom Capital Partners and Hewlett Packard Ventures. This is Camunda's largest funding to date and will be used to expand the company's product development and global market presence.
Orrick provided legal counsel throughout the process, including negotiating the terms of the investment, structuring the transaction and providing advice on corporate, tax regulatory and other related matters. This transaction also answers a growing need for enterprise software that automates data-rich processes across traditional IT applications and cloud-based ones.
Frankfurt Partner Maik Wildemann led the Orrick team with additional support from Senior Associates Patrick Weinandt, Tobias Eberlechner, Florian Folger, Lukas Paqué and Maximilian Hardt. In addition, the firm's Technology Companies Group has advised on nearly 100 venture capital transactions since January 2019 alone – demonstrating its expertise in guiding emerging growth companies through transformational events.
Significance of Orrick's role in the success of the round
The success of Camunda's €82m Series B Investment Round was largely a result of Orrick's professional guidance. Without Orrick's presence, the investment round could have been put at substantial risk due to the traditionally challenging nature of this type of transaction. Orrick provided legal advice and risk mitigations spanning deal structures, due diligence efforts, funding source diversification, and a competitive edge in shareholder negotiations.
Orrick represented Camunda throughout the process by providing key strategic advice involving venture capital investments, which helped to make the round more attractive for potential investors and provided the company with significant insight into founder-investor dynamics during the negotiation process. Additionally, when it came to structuring and documenting the investment agreements between venture capital partners and potential shareholders, Orrick was able to offer critical resources that enabled Camunda to effectively negotiate its position with investors so they could move expeditiously on their goals.
Overall, Orrick's key role in ensuring a successful fundraising round enabled Camunda and its investors to achieve their objectives quickly while handing over greater control within shareholder negotiations. By leveraging their experience in venture capital investment matters and their legal expertise related to fundraising activities, Orrick was able to help both Camunda and its investors maximize each other's return on investments for their respective efforts resulting from the successful €82m Series B Round.
tags = Camunda, Orrick, €82m, German SaaS software, open source software company, berlinbased camunda insight partnersmillertechcrunch, innovating process automation